Please note that the church building is closed due to the National Lockdown as from November 5th 2020. For all details of Virtual Services please see the DIARY tab.
Charlesworth Congregational Church has reverted to its former name. We are now Charlesworth Independent Chapel once again, although we are known locally as Top Chapel due to our position overlooking the valley and Charlesworth village. We warmly welcome those who would like to join us for Services.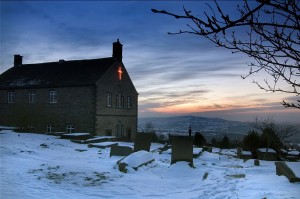 Although presently a small number of people, we are seeking to grow by following the guidance of the Holy Spirit under a Bible-based ministry.
We believe in the power of prayer and understand that God alone is sovereign.
Our Services are open to both young and old alike, from those exploring the Christian faith, to those who are established Christians.
Together with another local church, we share the Christian foundation of our village school, which gives us the opportunity to link with young families.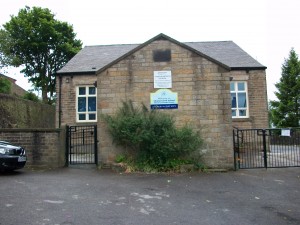 We have informal gatherings in our chapel lounge, which provides one of the focal points for witness and outreach to the community.
Creche and great Bible teaching for children are available on Sunday mornings. Check out our Facebook page for weekly updates on what Jigsaw has done every Sunday.
We are one of the evangelical churches in the North-West area.
We've chosen the tagline '…a people of the Word' to indicate our desire to let the Bible be our guide for life.
Church Office: 01457 852738 (+44 instead of 0 if phoning from abroad)
WE SUPPORT financially and/or prayerfully the following ministries:
Christians Against Poverty  
Cafe Jericho, Winster Mews, Gamesley, Derbyshire
http://www.communitydirectoryderbyshire.org.uk/view/5311/jericho-cafe
Barnabas Fund
Image 
http://www.imagenet.org.uk/helpline.html
http://www.pregnancyhelpline.co.uk
Compassion UK