Hi
If you live in Charlesworth, you may have received a leaflet inviting you to the showing of a DVD. If not, please feel welcome to join us. For details, see the poster below.
[PS If it looks blurred click on the poster for a sharper image.]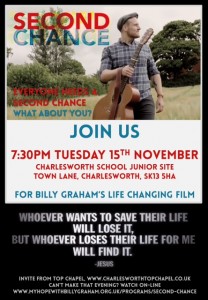 If you can't make it you can watch it online.
www.myhopewithbillygraham.org.uk/programs/second-chance